APPROPRIATION
The act of taking something for your own use, usually without permission.
I started looking at works from other artists, taking notes and keeping these references in my mind. What could I do with such a vast subject like appropriation? A variety of unique artwork and take on the method appeared, each artist appropriating others work and adding their own personal touch, whether it was incorporating paintings or typo in a collage, or using the original painting and changing the persons portrayed or objects such as The Persistence of Memory from Dali which was rearranged with a touch of pop culture by replacing the melting clocks with Matt Groening's Simpsons faces.
I browsed through my knowledge of artists and upon having no idea of where to start with, I went back to the basics, took the artists that inspired me the most when it came to art and decided to take inspiration from my comfort zone in order to get out of it later, hopefully. It doesn't make much sense but it felt wrong to take the work of an artist that I didn't know perfectly, and there is something about working with work that you absolutely love and transforming it that appeals to me.
I started pinning up on a wall work by Egon Schiele, Georg Baselitz and Jean-Michel Basquiat. I still wasn't going anywhere, contrary to what I thought, the more I liked the artist the more I felt like there was nothing to add to his work like I couldn't use it to do something else because it would be denaturing it.
Egon Schiele :
Georg Baselitz: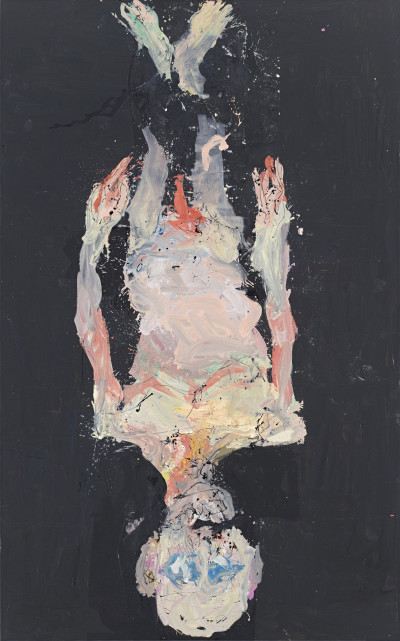 Jean-Michel Basquiat:
I started looking through collections by McQueen and Alessandro Michele that I particularly like in terms of fashion and I came across Gucci's 2018 pre-raphealite collection advertising which I adored when it came out. The pre-raphaelite and Renaissance movements are artistic periods that I often come back to, there is a mastery of painting, sensibility in the strokes and delicateness in the colours that I like as much as I envy. So why not take a few of those paintings and, on each, add a touch of Basquiat-like chaos, a touch of violence and messiness in something so perfectly still and visually pleasing?
I'll start with that, take a few of Basquiat most iconic designs, mix both or maybe only retain Basquiat's approach and use it with my own touch.
Sir John Everett Millais, Ophelia, 1851-52
John William Waterhouse, The Lady of Shalott, 1888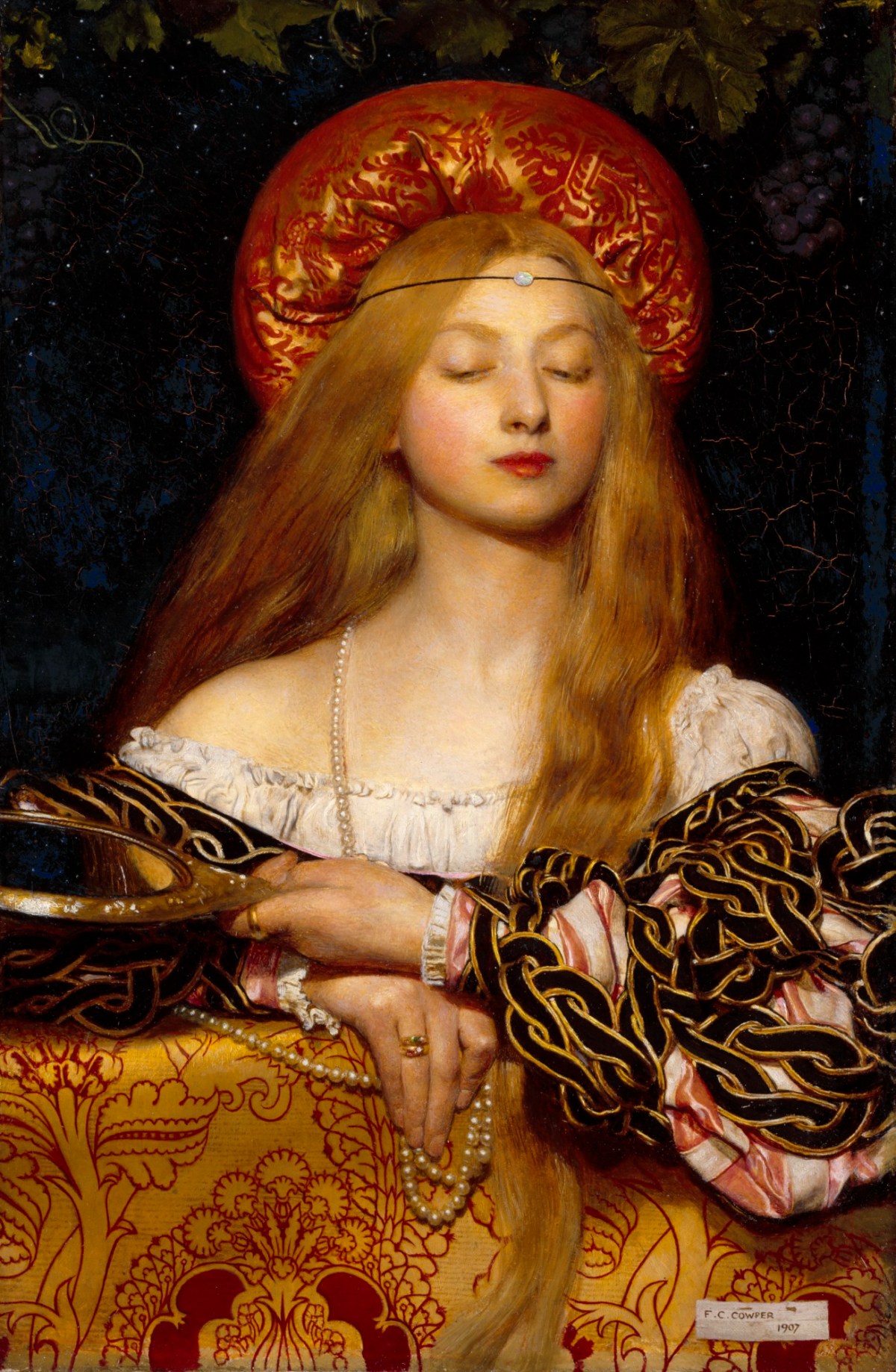 Frank Cadogan Cowper, Vanity, 1907
I started collecting more and more images. Coming up with readable and understandable mood boards was a long and chaotic process, so many images had to be sorted, the colours weren't mixing the way I wanted them to, the shapes didn't fit, etc … I honestly think I spent more time on the mood boards than anything else, but once it was done everything came naturally. There were hesitations and abuse of ctrl+z but it flowed with an ease that I wasn't expecting.
I didn't concentrate on the elements that I put in the poster, most of them are quotes, song titles, or the occasional brush stroke or splatter. What I truly paid attention to was how I could play with the fragility and mastery of a pre-raphaelite painting and desacralise it – whether or not I succeeded in doing so is an entirely different question -. My work was about energy and contrast and so Franck Cadogan Cowper's Vanity was given much more expressive eyes than her own, amongst the midst of paint splatter is a text by Basquiat under his nickname SAMO, and to top it all Dirty Diana, a song by Michael Jackson, which was blasting through my earphones at the time.
I don't think this project is over for me yet, despite the deadline being the 26th of October. I feel like I haven't reached the bottom of it yet, there's still more that can be done and explored. I want to get out of the digital and get my hand dirty with paint, see where that takes me. I think that would be a more adequate medium to capture energy and violence.